I've been finding it supportive lately to remember that it is possible to support the body's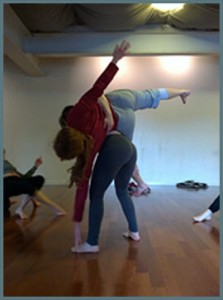 inner timing even while moving according to calendar and clock time. Different levels of timing are always occurring simultaneously within and around our bodies, and we get to play with this rich reality! Read more here.
Planning for our upcoming Contact Improvisation Fundamentals Intensive, Awakening the Seeds of Your Practice, I've been delighting in all the ways that we can explore movement through space and with other bodies while honoring each person's individual timing needs… What powerful training for life!
I'm very excited about this series and I want to make sure you know that our Early Bird discount ends this coming Friday, April 5th. Read more and register here!
Happy Spring's beginnings,
Lee