FALL REGISTRATION FOR WEAVING WILDERNESS IS FULL — JOIN OUR WAITLIST @ leefogel@visioningbody.com
with Alicia Applegate, Visual Artist & Childhood Educator
& Patricia Houston, Childhood Educator & Behavioral Therapist
Mondays, Aug 29 — Dec 19
*No class Sept 25 & 26, Oct 10
"We improvise a lot, and that is very fun." ‑Henry, age 9
In Weaving Wilderness, we will blend together the worlds of nature and crafting! Children that register for this class will partake in expeditions to local parks to learn about native plants, insects and animals. Back in the classroom, we will construct functional and fantastical creations. Examples include clay pots for growing their own plants, and sewing costumes to resemble their favorite pollinators. Empower your child to learn and play with the natural world around them, sign up today!
Meet your Teachers!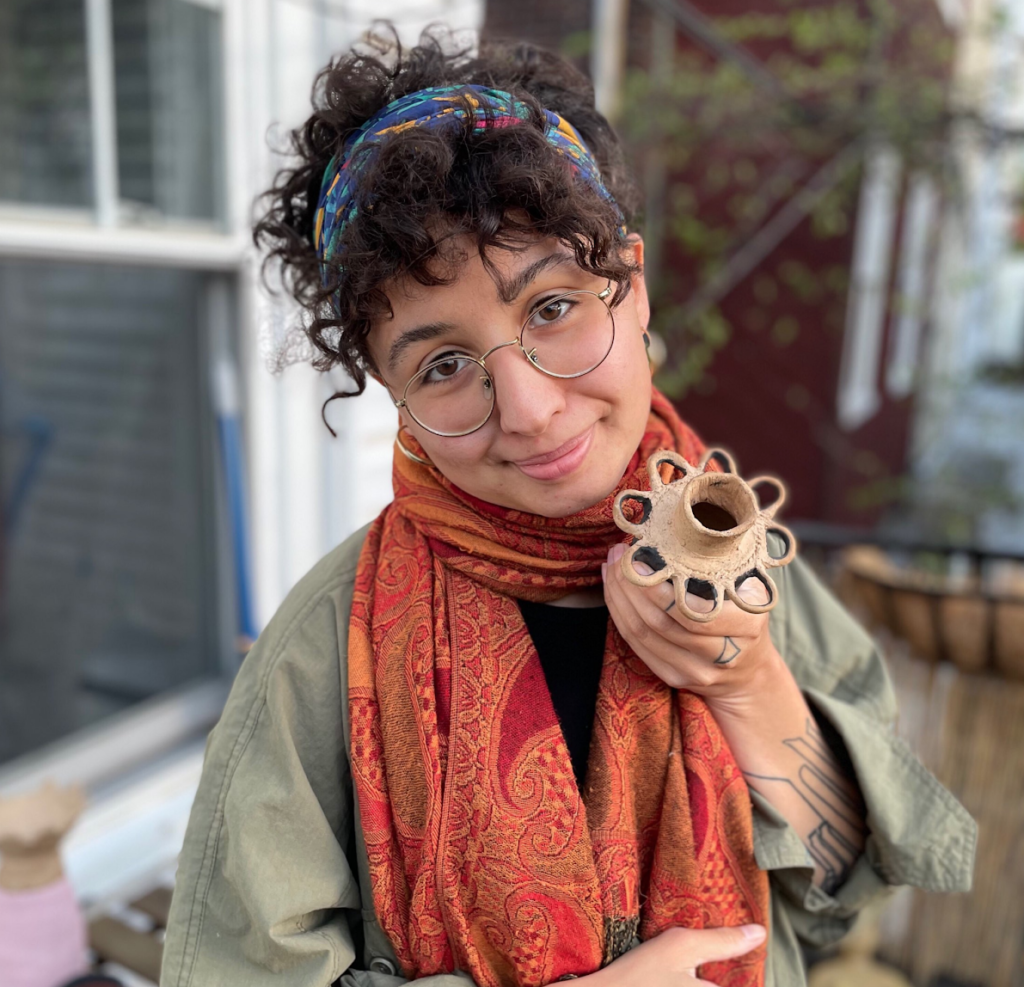 Alicia is a visual artist, arts educator and founding teacher with Salamander Arts! She received her BFA in Art Education from the Massachusetts School of Art & Design, and is currently obtaining her horticulture certification from the Barnes Arboretum at Saint Johns University. While using ceramics, textiles, painting and more, her passion lies in giving students the basic tools to develop their creativity into something tangible. Her art-making process revolves around collaboration, joy and trusting her intuition, which are principles that integrate seamlessly into her teaching practice.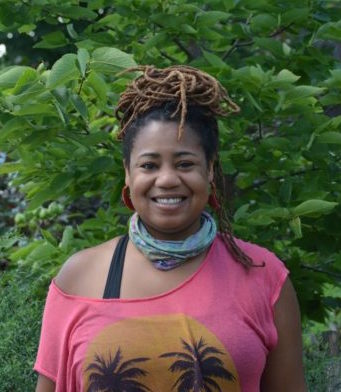 Patricia has worked in early intervention and childhood education for over 20 years in Philadelphia. Protecting and caring for children is her life passion. She received her Associate's from Community College of Philadelphia in 2008 and her Bachelor's from University of Pennsylvania in 2013, and continues to develop her craft as a lead teacher at the Children's Community School, and now Salamander Arts! As a teacher, behavioral therapist and BiG little sister among other roles, she has been honored to work with children who require a varying and complex assortment of special needs, support and medical interventions. Some of her creative talents include hula hooping, fabric arts, writing children's stories and baking! She's very excited to share and learn with our Salamanders this year.
Enrollment Includes
Small Group Classes (10 kids max) with individualized attention to students' needs and interests
Highly skilled instructors with backgrounds in Somatics, the Arts and Education, trained in our Salamander Arts Pedagogy highlighting Embodiment/Mindfulness, Creativity

&

Community
A cozy environment for kids to rest, connect, and create
Fun activities that support emotional, physical, mental, and social wellbeing

&

development
Collaborative projects that foster community across age and background
Leadership opportunities for kids of all ages and abilities
Support for developmental and behavioral goals
Weekly Emails with Photos

&

Updates
Step-by-step instructions for Arts Based

&

Embodied Mindfulness Activities you can do at home
A final show and gathering to celebrate your young artists
School Pickup from Lea

&

Penn Alexander
Healthy Snacks
Homework Assistance during snack

&

sketchbook time

COVID

safe practices
Registration
Weaving Wilderness is FULL for the fall. Please join our waitlist @ leefogel@visioningbody.com
Our scholarships are community funded — Please contact us for inquiries!