Kenni Field is a ceramic artist, an avid explorer, and childcare worker. They care deeply about community well-being, and utilizing creative expression as a tool for collective healing. They are a former cofounder of the 2.0 Art Collective, and have facilitated meditative art making workshops for BIPOC femme and GNC folks throughout Philadelphia. They are committed to principles of anti-racism, anti-authoritarianism, anti-ableism and trauma-informed care within their community work.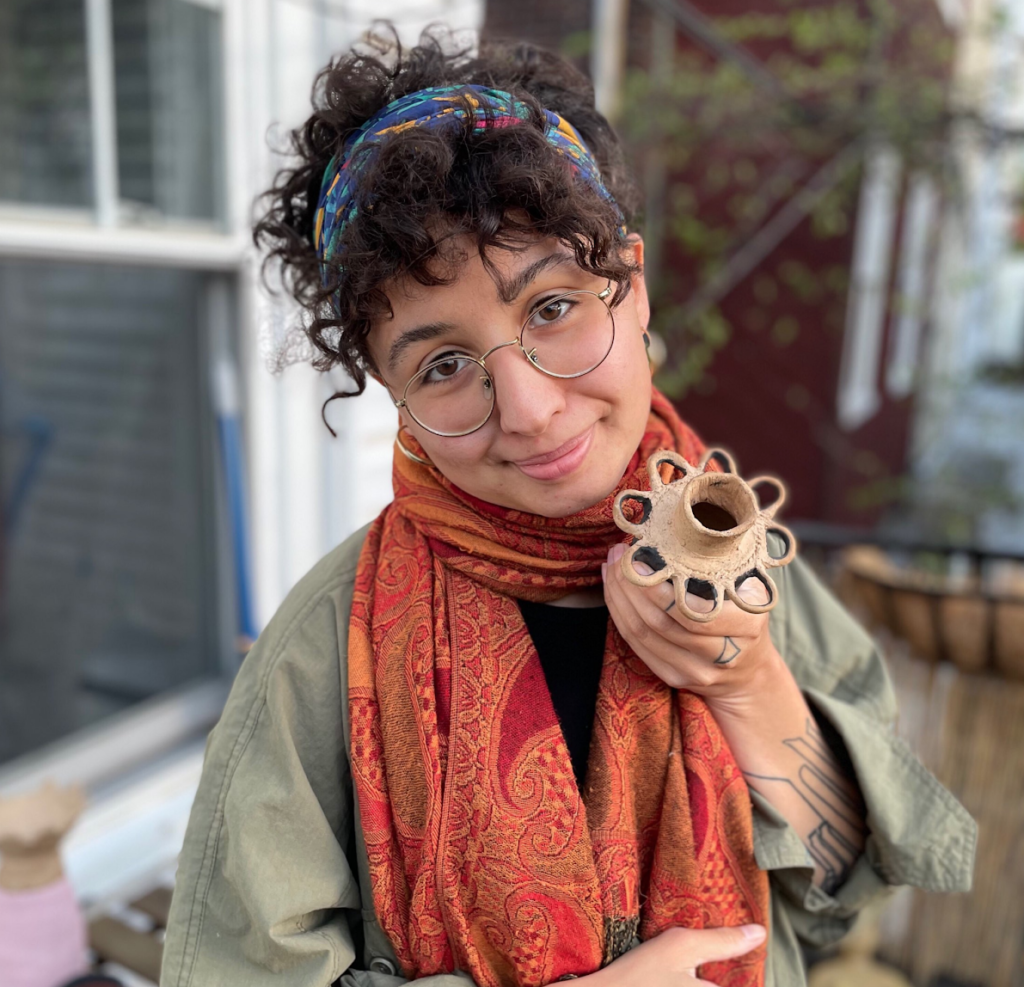 Alicia Applegate is a visual artist, arts educator and founding teacher with Salamander Arts! She received her BFA in Art Education from the Massachusetts School of Art & Design, and is currently obtaining her horticulture certification from the Barnes Arboretum at Saint Johns University. While using ceramics, textiles, painting and more, her passion lies in giving students the basic tools to develop their creativity into something tangible. Her art-making process revolves around collaboration, joy and trusting her intuition, which are principles that integrate seamlessly into her teaching practice.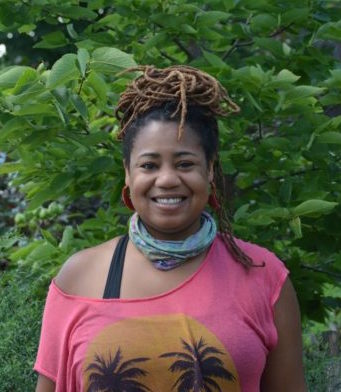 Patricia Houston has worked in early intervention and childhood education for over 20 years in Philadelphia. Protecting and caring for children is her life passion. She received her Associate's from Community College of Philadelphia in 2008 and her Bachelor's from University of Pennsylvania in 2013, and continues to develop her craft as a lead teacher at the Children's Community School, and now Salamander Arts! As a teacher, behavioral therapist and BiG little sister among other roles, she has been honored to work with children who require a varying and complex assortment of special needs, support and medical interventions. Some of her creative talents include hula hooping, fabric arts, writing children's stories and baking! She's very excited to share and learn with our Salamanders this year.
Brittany DeNigris is a mixed media artist who sees art making as a way to explore infinite what ifs(?). Her practice is led by process, and plays with her fascination with materials, landscapes, language, and the richness of daily life. She has made projects and research internationally (Svalbard, South Korea, Japan, Mexico…) and throughout the US. She has taught at various universities and colleges, as well as worked with young children, including as a teacher for Salamander Arts! She holds a BFA in Visual Communication from the University of Delaware and an MFA in Art from Carnegie Mellon University.
Lee Fogel has been teaching arts and somatic practices to people of all ages for nearly 20 years. She holds an MA in Dance and Somatic Wellbeing, a BA in Visual Arts and Dance, and is currently working towards her Franklin Method Teacher certification. Her work with children has taken her into hospitals, schools, community centers and more, using healing and creative arts to promote wellbeing, conflict resolution, and academic learning. She is so thrilled to be offering her home now as a nurturing and creative space for kids.